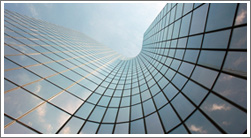 Ashtapad is a specialist Manufacturer of top-of-the-line Piping CWe take this opportunity to introduce ourselves as an Manufacturers & Exporters since last one decades in "Stainless steel, Carbon steel, Alloy steel, Nickel, Other Ferrous & Non-Ferrous metals In Shape Of Pipes, Tubes, Pipe Fittings, Flanges, Fasteners Etc. of Various Sizes, Range, Type, Schedule and Class, Supplying regularly in bulk as per various international codes & standards to various core sector industries (Globally & Locally) such as Refineries, Gas Processing, Off-Shore Oil Drilling Companies, Petrochemicals, Hydro-Carbon, Fertilizers, Power Generation, Specialty Chemicals, Pharmaceuticals, Drugs, Steel, Cement, Pesticides, General piping Contractor, Engineering plus other related Allied industries through renowed internationally Recognized Third Party Inspection Agencies & Consultants.
Ashtapad is a specialist Manufacturer of top-of-the-line Piping Components. A dynamic company promoted by young entrepreneurs, Ashtapad has today acquired the reputation of a major organization offering reliable & High quality hi-tech products. Having experienced a decade of successful growth,Ashtapad caters to the total Pipes, Tubes, Pipe Fittings, Flanges, Sheets, Plates, Rods, Etc. requirements of the gas, oil petrochemical, water and energy and other process industries-under one roof.

Ashtapad's basket of offering includes Pipes, Tubes, Pipe Fittings, Flanges, Sheets, Plates, Rods, Etc. Common to all is a strong measure of quality, which is a hallmark of all Ashtapad product. Our products meet international standards and are approved by agencies in India & Abroad.
We are commited to serve your Organization's Sourcing Needs of the above Products with our Quality Products as well as our Service, which is further Strengthened by our well established in-house infrastructure Capabilities and Capacities plus comprehensive stock of raw material and finished products. We are growing organization having strong work force of skilled, experienced and qualified employees.
In today's environment 'change' is a welcome phenomenon. Change brings with it a sense of challenge, a need to push ahead. Ashtapad is geared to meet the challenging winds of change.
In today's world keeping abreast of modern trends calls for keenness in information sourcing and the faculty to reorient, restructure and adapt to changing conditions. Ashtapad 's leadership in the Pipes, Tubes , Flanges , Pipe fittings & Fasteners over the last decades is proof of its insatiable thirst for success and its faculty to adapt to change
 Why Ashtapad
Single source for the complete combination of lasting value in piping products.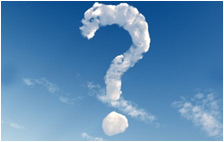 Industry people agree that highest returns on business investments are realized when any given supplier delivers a complete combination of values in products, services and personal performances.
Because this has been Ashtapad's way of doing business from Last Decades, we are recognized today as a leading supplier of highest quality Stainless Steel, Carbon Steel, Alloys Steel, Nickel Alloys, Other Ferrous & Non-Ferrous Metals in Shape of Pipes, Tubes, Flanges, Pipe Fittings (Butt Weld & Socket Weld), Tube Fittings, Fasteners, Sheets, Plates, Rods, Wires, Etc.
Some of the unique values of Ashtapad's complete combination for stainless steel piping products:
Commitment to complete customer satisfaction - The customer is at the center of everything we do. Complete customer satisfaction - in terms of products, services and punctuality - is our bottom line.


Complete product selection - Since Last Decades of specialized experience and product knowledge, no other manufacturer produces the variety of piping products in the wide range of sizes that Ashtapad does.


Quality Managment - Ashtapad's quality management system is as per the National & Internationa standards. Our manufacturing quality is consistently higher than industry specifications.


Higher State-of-the-art manufacturing facilities and capabilities


Prompt and reliable customer service


Strong Marketing network - Ashtapad's piping products are primarily made to stock, sold and serviced through a Mass Marketing network throughout Not only in India But in United States, Canada, Mexico, Europe, Australia, New-Zealand, Kuwait, Saudi-Arabia, Oman, Bahrain, Lebanon, Israel, Singapore, Malaysia, Indonesia, South Africa, Tanzania, Etc.


Comprehensive catalog and technical information - Ashtapad'scatalog provides the most complete product, application and capabilities information in the industry. All information is designed to be user-friendly - helping you select and order easily and accurately.


Competitive pricing - You might be asking yourself "If Ashtapad Overseas is able to provide such a complete combination of values along with highest quality piping products, how can they also offer competitive prices?"
The answer is twofold:

First, we are fortunate to have a large number of long-time customers whose volume allows us to purchase our raw material direct from the mills. This direct volume buying gives us the highest quality raw material at the lowest possible price - quality and cost savings we pass on to our customers.

Second, Ashtapad Overseas has always been a family owned company. From the beginning, this family ownership has been committed to pioneering and implementing the most modern facilities, capabilities, state-of-the-art manufacturing and information technologies possible.